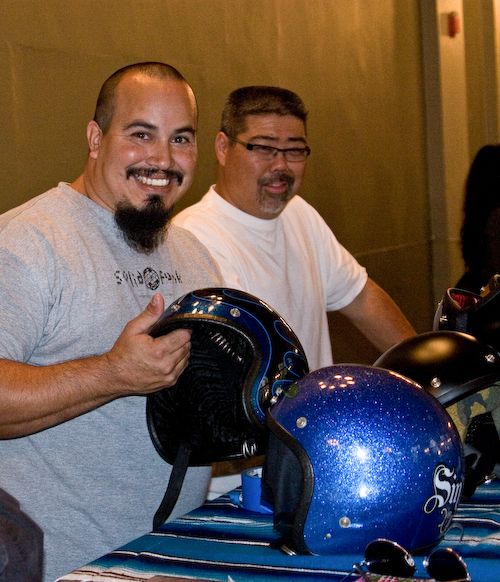 I was so happy with my restored helmet from Rene I had to share the news. When I first bought my old helmet it was always a little big and the wind at eighty plus was deafening....but not any more.
You may have seen his booth at a motorcycle event, you may have heard of him through word of mouth or you may be just learning about him right now, but Rene Chavez' company, Primos Helmet Design, is a must if you have a helmet that needs a new liner or if it just doesn't fit well. What I find most interesting about Rene's work is the amount of attention he puts into not only the way the helmet will fit, but also the way it will look. I was more than satisfied when I got my helmet back. It had a better than perfect fit while sporting its new green crushed velvet liner. Rene's Trademark: a well fitted helmet lined with high quality foam, low profile look and a personalized dome. He has an array of cool liners you can choose from, but the dome part is where the fun comes in; this where Rene likes to add the owner's personal touch. Most often, that signature piece comes from an old shirt. On my helmet, I chose the very first logo I designed for our company, the One World Studios' #1 shirt.
So if you have an old or new helmet that doesn't fit right, the liner crumbs are getting to you or if you just want the coolest personalized helmet around go with Primos.
HERE'S THE DEAL:
Primos is now offering a special 10% off Holiday special.
Relined, Refit and an a Personalized dome:
Price: $67.50 (10% off of $75)
Local or International, call Rene and work it out.
Contact: Rene Chavez 562-217-2859
Email:
primoshelmets@hotmail.com
Link:
www.myspace.com/primoshelmetdesign
Thanks again Rene! - Scott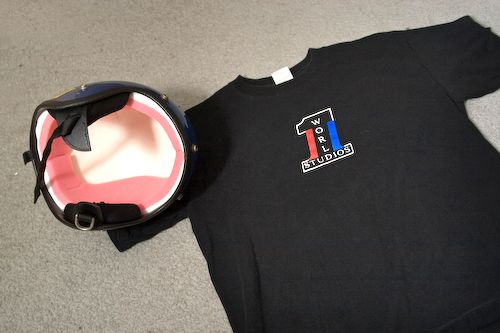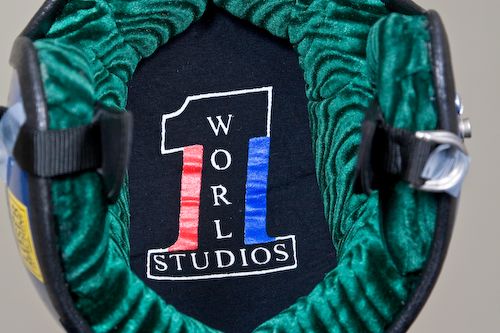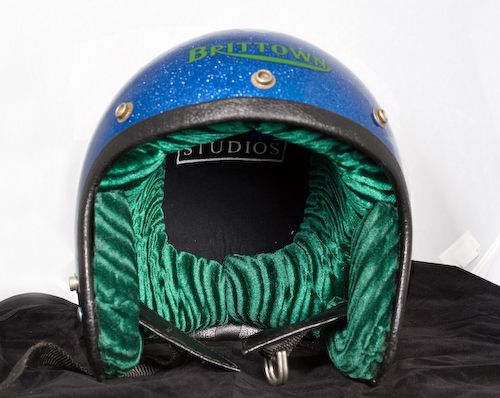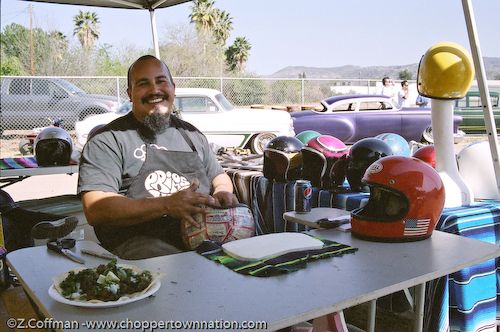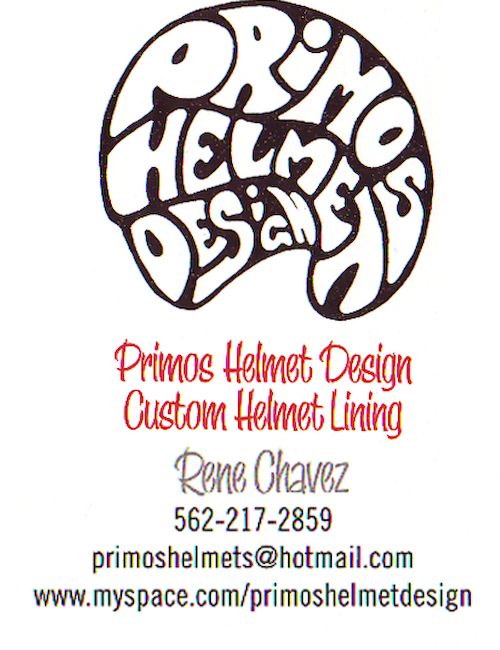 www.choppertown.com